Safe Money and Income Solutions
specializes in helping you enjoy a
worry-free retirement
Don't outlive your money!
Have a plan based on guarantees, not maybes, so you will know for sure you will be able to live the retirement you have always dreamed of!
Retirement savings dilemma?
Robert Kelly - President
Safe money and Income Solutions
The different types of
annuities explained
An income rider vs. the 4% rule: Guaranteed (and higher) Lifetime Income without the Worry
Indexed annuity: growth without risk- lock in gains in up years and avoid any downside losses
the success of your retirement depends on these two questions
average returns mean nothing in retirement, It's the sequence of returns that matter
Only an annuity can guarantee lifetime INCOME because of the secret sauce-longevity credits
Tax-Deferred and Tax -Free Retirement Planning
Mathematical Proof That IUL Benefits Are Superior to a Qualified Plan
Save Like the Wealthy do-Use Kai-Zen to Leverage Your Money 3 -to-1!
NY Doctor uses Kai-Zen's 5 Year Plan to build Tax-Free Retirement Income
Attorney Explains Why Kai-Zen is the Best Plan he has ever seen for all his Protection and income needs
Listen to Recorded Episodes of my
safe money and income radio show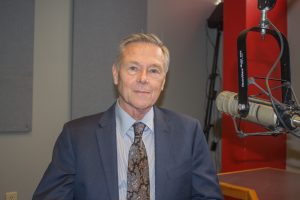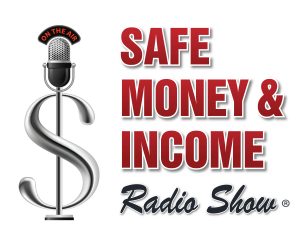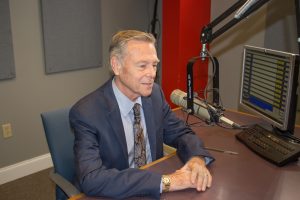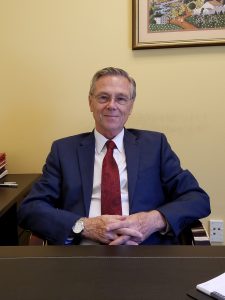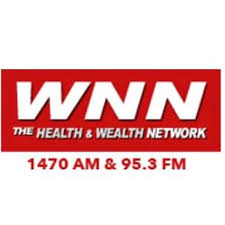 "Bob Kelly is an extremely knowledgeable agent, who works as a personal investment professional specializing in annuities. He has the ability to explain the most complicated financial products in elementary terms and in a fashion that is tailored for your family's needs. His amicable manner supports a very professional and ethical style of presentation while you, as the client, are the beneficiary of his many years of experience in the financial and insurance markets."
"Robert Kelly is very knowledgeable in what he says and does and always available...a true diamond in this time of uncertainty!"
"Bob Kelly is a highly knowledgeable professional in his field. He will carefully listen to his clients, analyze their specific needs and then recommend fair and appropriate insurance answers. He conducts his business with integrity and honesty – attributes which seem to be in diminishing supply these days. Above all, Bob will stick by his clients and respond to on-going questions and challenges in a very timely, attentive and reassuring way. I unhesitatingly recommend his services."
"Dear Mr. Kelly, thank you for the great service you performed for the annuity I have. First you came to my house and explained everything, then you came for the second time and explained everything again to me and also to my boyfriend, then I signed the papers. (Deleted) Bank was giving me a hard time to withdraw the amount I wanted to invest in the annuity from my bank account. You helped me with the (Deleted) Bank problem, and also by contacting (Deleted) Life & Annuity Insurance Company, and keeping them informed throughout. We had several calls to the (Deleted) Bank and to the Insurance Company, and more than once the four of us were on the telephone at the same time getting the situation resolved and getting my policy issued. I want to thank you for all the help you gave me in dealing with the bank to get my money into this annuity."
"Bob Kelly is professional and explains the products he represents very well. He follows up to make sure you understand and feel comfortable about your investment. He visits and updates you on your investment annually. Excellent follow up and concern for his clients."
"I have found Bob Kelly to be exceptional in the area of indexed annuity products that can be used for income, growth and security in my retirement years. He takes the time to explain how these products work, and keeps up with me. This is very important to have an agent that genuinely cares about my future and financial well-being. I recommend him to anyone looking for annuity retirement type products or life insurance."
"I would like to tell you what I've learned about Mr. Robert Kelly. He is a true gentleman, very knowledgeable, experienced and dedicated professional. He has worked with me and my partner to teach us about annuities and the value of safe money. As I approach retirement my greatest concern, as it is for many of you, is NOT to lose money. My greatest hope is to keep growing what we already have because retirement is expensive. I don't know how long I will live and I do not have a pension plan with any employer. Subsequently, Mr. Kelly has worked with me for the last 2 years to find viable options to provide for living after I stop working. He has extraordinary energy and perseverance to answer all my questions and to show me many existing and new products that would work for my situation and future needs. What I especially appreciated was his diligence and making time to meet with me, even at my home, accommodating my busy work schedule. I have come to know and trust Bob with my future financial success. He will always give a non-biased and fair comparison of the products he represents. I believe he has my best interest in mind with all his recommendations and suggestions. I can say he is a good friend and I would strongly recommend him to anyone looking for safe money and retirement options. "
Would you like to set an Appointment?
We would be happy to arrange a mutually acceptable time to have a preliminary consultation to go over your areas of concern. There is never any cost or obligation when meeting with us. In fact we offer our first time visitors a FREE copy of our Safe Money and Income Book and Information Kit. Just give us a call at the number to the right, or fill in the form below and leave a message.
Two Locations to better serve my clients